Adobe Firefly – the next AI art generator
March 29, 2023
Adobe has launched its new application Firefly, capitalising on the popularity and surge of AI recently. The program is a text-to-image model, available in beta mode.
The AI model is "designed to be safe for commercial use" and will include tools that will be integrated into Adobe Express, Photoshop and Illustrator.
The program will not only have a text-to-image generator but also different styles for images, and text effects, with detailed text descriptions.
Firefly is trained on Adobe Stock images, openly licensed content and public domain content where copyrights are assigned to the artist. The AI model will help guide creators with suggested prompts, dropdown menus, and more ways to help.
Some of the tools the Adobe program features are eye-catching intricate text effects, and text-to-image that provide full control over aspect ratio, style, and colors. The model also includes free AI-generated headshots which have been deemed a remarkable visual wonder.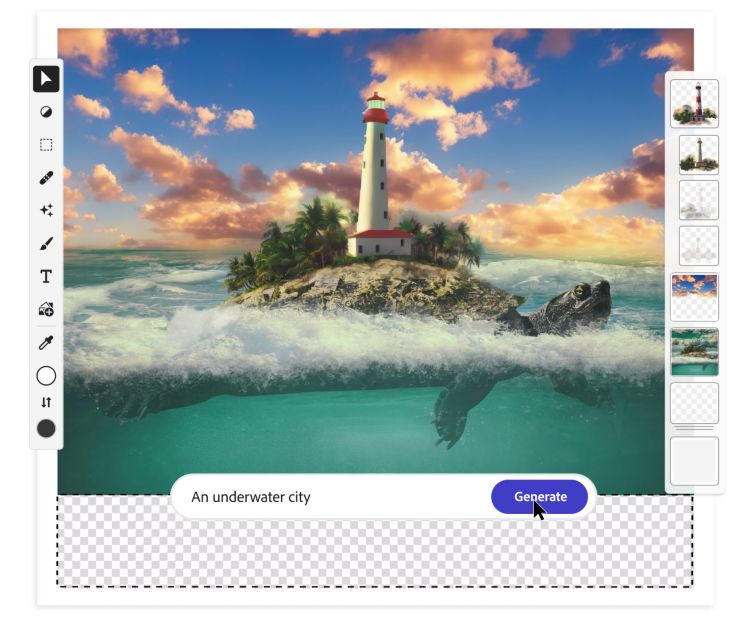 Adobe has been firm to stress its view on AI-generated art ethics, as artists debate whether copyrights can be assigned to the original artists when using AI.
"Adobe is approaching generative AI in a thoughtful way, incorporating both its own experience and the collective wisdom of the broader creative community to deliver something that's distinctive and valuable for all customer segments," the company said.
Try out the beta version of Adobe Firefly here.